Introduction
Edit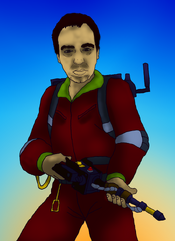 I have been editing at Wikia since September 2008. I enjoy helping out new wiki's so if you are a new admin or a user and have issues with editing a wiki, contact my Talk page.
Hi, my name is Matthew Darr Jordan and I am 32. I grew up in Champaign, IL and am currently living in Hannibal, MO. I am an artist.


M.D.J. - Pitter Patter

Yes, I made that music.

Would it be possible to add Dariusburst Chronicle Saviours to the Games list on the front page? I think it would be helpful for the tons of people who will probably be coming here when it gets a Western release. -- Doctorx0079 (talk) 01:35, August 28, 2015 (UTC)
Community content is available under
CC-BY-SA
unless otherwise noted.