Darius Gaiden Extra Version is a version of the game Darius Gaiden which was released for the Arcades in 1994. It features rearranged levels, as well as automatically-enabled auto fire, two extra weapon power levels (bigger wave shot and a bigger red wave shot aswell) and an all-stage mode that can be accessed by starting the game in 2P side. The Music of each stage is still the same as the original Version, and the endings of each Final Zone is still the same as the original too, which might be a goof.
Background on the Game
Gameplay
The Gameplay is just the same as in Darius Gaiden, where the player(s) control a Spaceship called Silver-Hawk, guiding it in scrolling levels while avoiding enemies and obstacles and attacking enemies.
Story
Taken directly from the game start up screens.
Proco and Tiat started on a journey for new world. About that time, there were emigration ships starting from the death star "Darius", and they arrived at a small planet "Vadis". The years went by, and people were about to return to their native place "Darius" star.
Someone destroyed the strongpoint of the migration on "Darius". Also, the transport ships being to go home are... The demon's hand reaches "Vadis" too. A Company of silver-hawks were almost all annihilated. Having high hopes, "silver-hawk" sallied.
Levels and Bosses
*This is the Table of the Rearranged Levels, so the Original Arrangement of Levels is used in the All-stages mode.
*Darius Gaiden Original Level Equivalent is the column in the table below that shows what was it's original zone in the original version, asking the question, "Zone _ in this version is just the same as Zone _ in the original version", but with a different difficulty and music in most zones.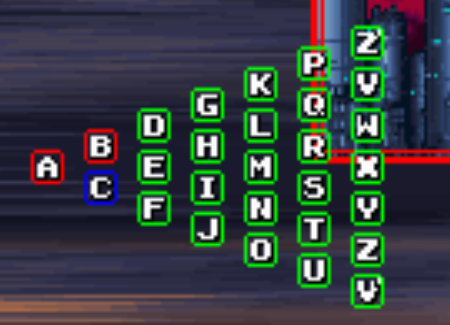 Community content is available under
CC-BY-SA
unless otherwise noted.